The Costs of Adding to a Home
Posted by Garman Group on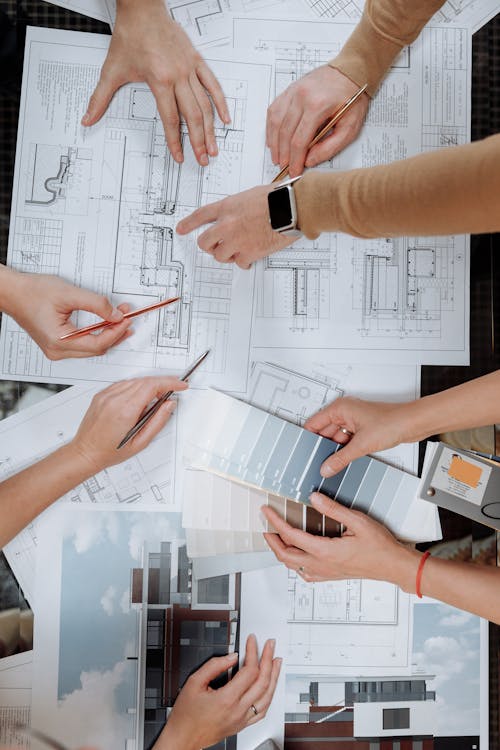 Budgeting for a home expansion requires extensive planning to accommodate everything you need to build your dream house. You may be aware of the major investments associated with home renovations, like hiring builders and sourcing materials. Still, there are many lesser-known expenses to consider when adding to your home.
We've put together a simple starter guide on the national average home addition costs to give you a baseline idea of what to expect when expanding your living space.
Expanding Upwards or Outwards
The cost of adding to a home depends mainly on the size, scale, and type of expansion you envision. For example, if you live on a big lot, you might consider a lateral addition by adding another room or cluster of rooms to the side of your current home, with average costs of $86 to $208 per square foot.
Smaller lots may be better suited for building a basement in-law suite or building up to add rooms on another floor. Considering that in-law suites have a high return on investment, these are lucrative options despite their relatively high upfront costs of $78,000 to $135,000.
Permits, Permissions & Plans
Once you have a vision for the type of home addition you want, you can apply for any necessary permissions like building permits and regulatory approval from the city. Permits for simple projects cost about $50 to $300, while remodelling permits cost $400 to $2,000, depending on various land factors. Further limitations or testing requirements may apply if you live near water, protected historical landmarks or conservation areas.
Additionally, hiring an architectural firm or construction company to create a building plan is a necessary step for ensuring the success of your project. Blueprints can cost $1,000 to $3,000 – and they're worth every dollar, so you'll want to invest wisely here to avoid mishaps while protecting and enhancing your property value.
Interior & Exterior Materials
It's all too easy to assume that the largest sums are behind you once you've covered the fees for planning, permits, and contractors. However, the cost of materials can add up fast – especially when you're working with premium finishes.
Between electrical, HVAC, landscaping and final finishings, there are a lot of extra expenses that crop up from materials alone. Below are just a few example materials that you may need to consider when budgeting your home addition:
Concrete and foundation = $4 to $8 per square foot

Insulation and drywall = $2 to $3 per square foot

Roofing and siding = $7 to $10 per square foot

Windows = $400 to $1,200

Plumbing = $450 to $1,800 per item
Unforeseen expenses
We'd be remiss if we didn't mention the hidden cost of unforeseen issues. If you've ever watched an episode of a home renovation show, you'll recognize this all-too-familiar scene. The project grinds to a halt after the contractors discover concealed damage, electrical issues, immovable load-bearing walls, or some such horror. Each problem demands expensive repairs or workarounds to proceed with the build. Unfortunately, this kind of drama happens off-screen, too, so you should leave room in your budget for incidental expenses.
So, now that you have an idea of what specific costs are involved, let's crunch some numbers. According to national averages in Canada, a typical home addition in 2022 costs anywhere between $22,500 to $74,000. However, if you're living, buying, or selling in a luxury market, that number will land on the higher end of the spectrum – upwards of $155,000 – based on the added expenses of larger builds, higher quality materials, and high-end services.
With all that in mind, you may wish to collaborate with a financial planner, architectural firm, or real estate professional who can help you establish an accurate estimate and develop a concrete plan to ensure that your home addition stays on budget – and on track.
Looking for a fixer-upper on a big lot to custom build your next home? Wondering how much return on investment you can expect when you put a renovated house on the market? For all your real estate needs, contact a Garman Group REALTOR® today!