How to Master the Perfect Closet Remodel
Posted by Garman Group on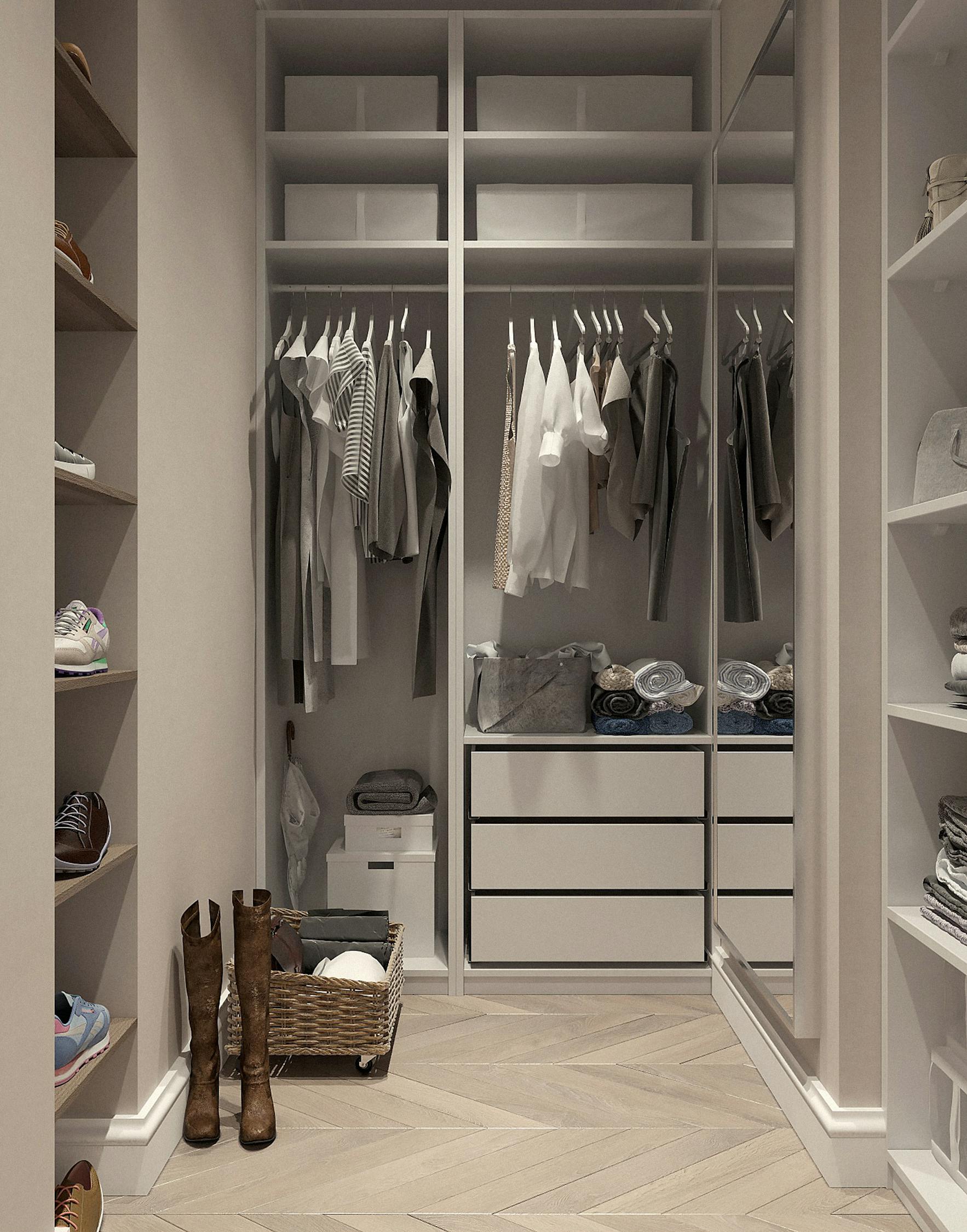 Having a well-designed closet not only makes it easier to organize your items so you can find what you need with ease, but it also adds incredible value to your home. So, no matter which room your closet is in — your bedroom, your kitchen, or entryway — you should remodel it to make it work for you. Here's what you need to know and do to design the perfect custom closet remodel.
Purge!
Take everything out of the closet you're planning to remodel. Go through every item one by one and get rid of everything that you no longer use. Clothes and toys you've outgrown, broken items, and anything else you forgot was in there. You may also find items that would be better located elsewhere. In other words, get rid of everything that's not necessary in each closet.
Figure Out What's Working
If you like to hang most of your items make sure you incorporate enough space to do so. You can install hooks, leveled rails, or even railings that pop up and down when you want to access them. However, if you prefer folding your items, you'll want to design a closet with plenty of shelves and drawers. Or you may want a combination of everything to suit different items.
Think About What You'd Like to Add
Maybe having a bench in your closet would make it easier to lay out your clothes or help you get dressed. And perhaps you've always wanted to have a mirror or lights on the door. Whatever it is that you've always wanted to include in your closet now is your chance to add it into your closet remodel.
Clean and Paint Your Closet
Wipe down the walls inside your closet and take this opportunity to paint, add wallpaper, or change the interior walls in any way. You may not feel it needs it but sometimes a fresh coat of paint makes all the difference. Having a brightly coloured bedroom closet may make you feel more cheerful as you're getting ready every morning. And don't forget to jazz up your closet door(s), too!
Consider Your Space
Sometimes it just takes changing up the interior of your closet to fit your space needs. However, if you find that you need more space to fit everything in you may want to look at making some major changes. Perhaps you can combine two neighbouring closets into one large one. Or if you have a spare room or large hallway beside a closet you could extend your closet into that space. It may even be worth extending your closet into the room it's in to create your dream closet.
Work With a Professional Organizer or Contractor
Hiring a professional who knows closets will give you invaluable information for designing your dream closet. They likely have ideas you hadn't thought of for storing certain items — especially oddly shaped ones. They'll help you utilize every inch of your closet and will work with you to ensure you get a space that suits your needs.
Find a Closet System that Works
There are many different closet organization systems for sale these days — most of which allow you to pick and choose the pieces which will work in your custom closet setup. If you choose to work with a professional, they can build or pick the pieces out for you, otherwise you can likely find any pieces you need from home design stores and even some big box stores.
Contact the Garman Group
If you have dreams of walk-in closets but just don't have the space, it may be time to find a home that better suits your needs. Please contact us at the Garman Group today to start your home search or to discuss how remodelling your closet will add value to your home.