How to Make Your House a Smart Home
Posted by Garman Group on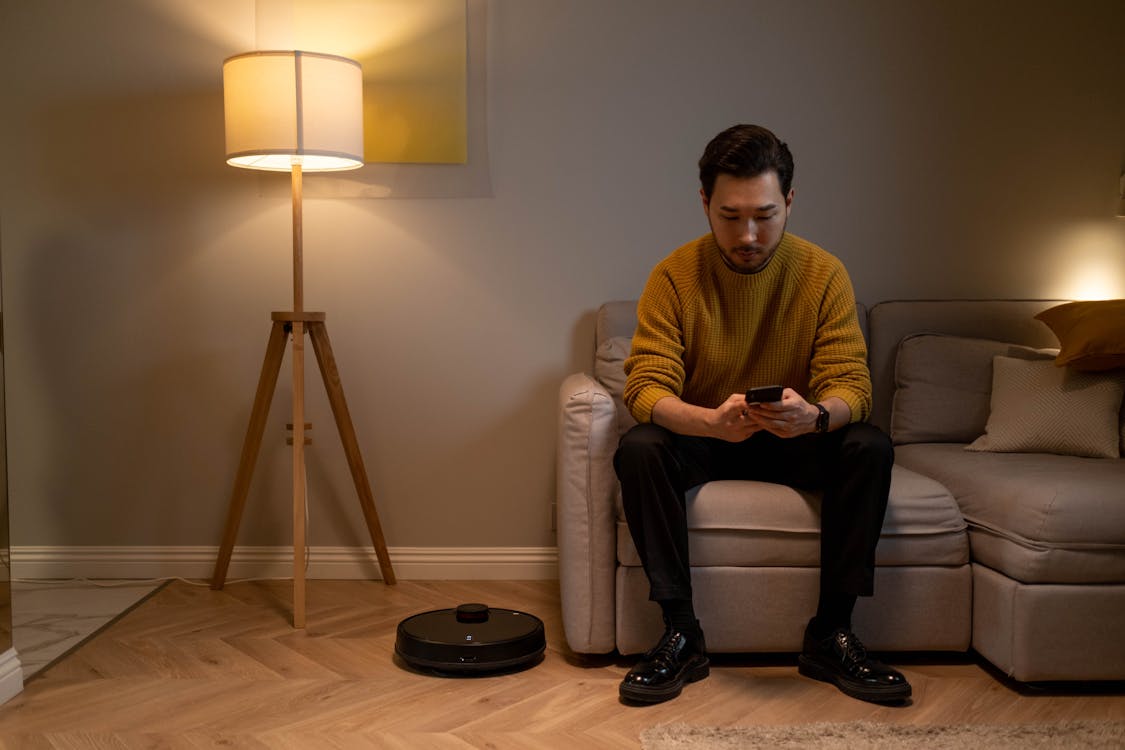 Having a smart home can make your life a lot easier! You'll ultimately save time, money, and a lot of hydro — plus, you'll likely feel a lot safer and more comfortable.
But seeing all the smart home features that are out there, learning about them, and actually installing them and implementing them into your home can seem daunting. There's definitely a bit of a learning curve — but we guarantee you it's not as exhausting as it seems. You'll find it's well worth it in the end. Here are some easy ways to make your house into a smart home.
Figure Out What's Important to You
There are so many different things that go into a smart home — and you probably don't need them all. And even if you do decide to go all out, you've got to start somewhere. If you're concerned about security most of all, perhaps a security system and a video doorbell are where you should begin. Or, if you often leave the house or go to bed and forget to turn off lights and thermostats, you may want to start with those smart home features instead. Your family's safety can be managed with smart in-home monitoring services and smoke and/or carbon monoxide detectors.
Figure out what will make your life easier and more comfortable at home and find the smart home features that will do just that.
Pick Your System
Depending on what type of smart home systems you wish to implement into your home, you may be able to control most or all of them from one single device. This can be your smartphone or a smart speaker device like an Alexa or Google.
If you're already used to using an Android and have Google accounts, then look for speakers and smart home services that use those, or use whichever system you prefer. With so many different smart home devices available, this is generally the easiest way to narrow down your choices.
Look Into Smart Plugs
Smart plugs convert anything plugged in into a smart device that can be controlled via your phone or smart speaker. These are relatively inexpensive and typically plug into most standard home plugs. It's a great, easy way to start on your way to having a smart home. You'll be able to control your energy use by controlling what you've plugged in — and some plugs even offer you energy monitoring and management.
Watch for Subscription Services
Some smart home services like doorbell cameras and other security features require subscription services to utilize their device and services to the fullest advantage. This may work out well for you depending on what you're looking for — but you may not want to commit to a subscription. So, make sure you double-check before you buy.
Make Sure Your Internet Connection Is Good
If you get by on the lowest internet speed — or you're sharing WiFi with a large household — you may want to contact your provider to up your speed before you start plugging in smart home systems. You may want to look into getting a newer router as well. Your internet connection must be strong and stable for all your smart home features to work at their best.
A lot of new homes are now built with smart home features already built-in! And since so many people are implementing these systems into their homes, it's not uncommon for homes to come up for sale which may have smart technology already installed. So, if you're thinking about moving, we can help you find a home that is not only the perfect size for your family but is equipped with the smart home features you need as well. Please contact us at the Garman Group today!