How to Choose the Right Curtains for Any Room
Posted by Garman Group on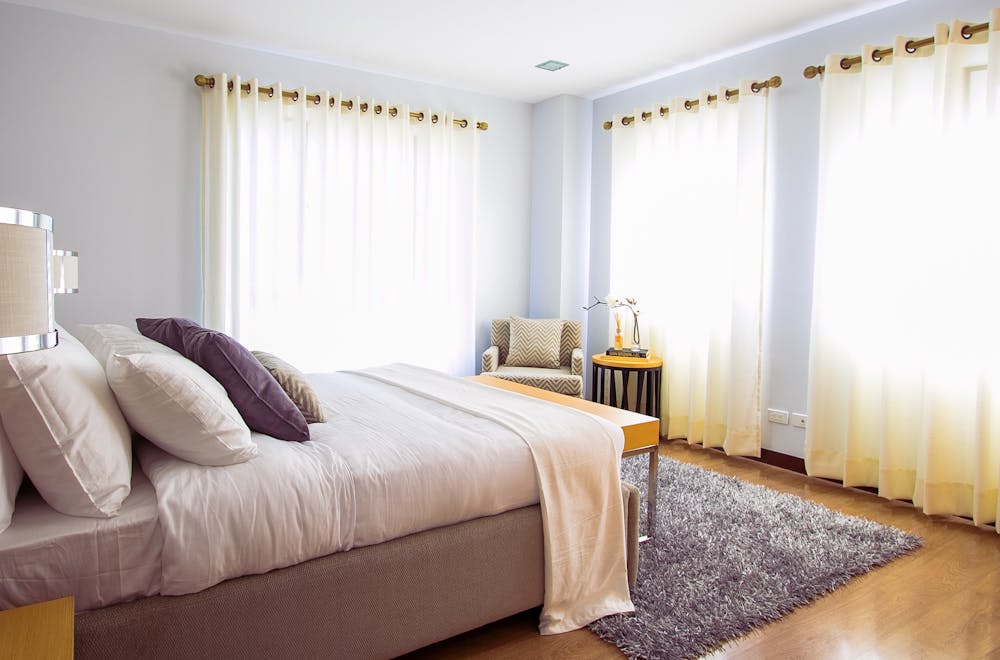 Windows are a major focal point in any room in your house — so it's a given that its coverings will be noticeable as well. You want your curtains to be both practical and serve the function you want them to — but you want them to be stylish as well. So, it can feel a bit daunting to choose them. Here's everything you need to ask yourself to know so you can pick the best curtains for any room.
What Is the Purpose of the Curtains?
Are you looking for curtains that will block the bright sunlight from streaming in early in the morning? Or maybe you just want to prevent that nosy neighbour from looking in! You may simply be looking for a bit of insulation, or you could be looking to spruce up your room.
Once you know what the primary purpose of your curtains is, you can start to look for thermal options, blackout curtains, or something a little lighter.
Do You Want to Change the Size of the Window?
Of course, a significant renovation is the only thing that can physically change a window's size. But did you know that you can make the window appear to be bigger or longer depending on the window coverings you choose?
If you'd like your windows to appear wider, there are a few ways you can achieve that. You can hang your curtains a bit wider than the edge of your windows, so it gives the appearance of a wider window. Also, choosing horizontal stripes as your curtains' pattern will make the window appear larger than it truly is.
To add more height to your window, place the curtain rod a bit higher than the top of the window and possibly add a valance to manage the gap if it looks awkward. You can also choose drapes with vertical stripes to draw the eye up and down — making the window appear taller.
How Do You Want Your Room to Look?
If your interior décor is already light and airy, choose more lightweight fabrics in colours that match the rest of the space. Darker décor can likely handle thicker, darker curtains. These days, you can even find blackout curtains in lighter colours or lined panels to protect against sound and light. However, for a delicate touch, add sheer curtains over them.
If you're not sure which fabrics will match your interior decor, ask for a fabric swatch and put it against the room's walls and furniture to see how well it goes. Make sure to check how it looks with the lights on, off, and in natural light.
If you're now yearning to own a home with a lot of windows, Victoria has a lot of real estate with all sorts of shapes and sizes of windows — most with stunning views. For more information on real estate in Victoria or to start the process of buying or selling your home, please call the Garman Group.