Home Buying 101: What to Look for in a Kitchen
Posted by Garman Group on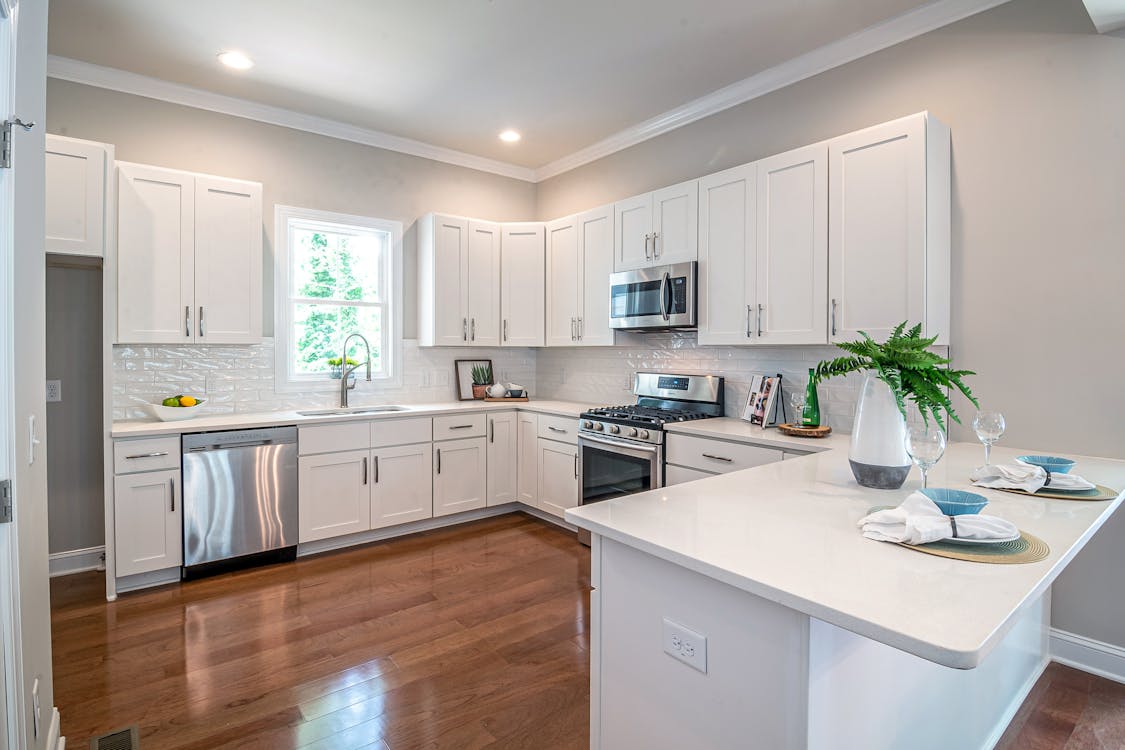 When you're looking at real estate, you likely have your needs in mind: how many bedrooms you need, the size of the yard, a garage and/or basement, etc. But one area many people overlook is what they should look for in a kitchen.
Even if you're not someone who cooks a lot, having a kitchen that works for you and your family is extremely important. Some experts even say it's what can make or break what makes you love your home or not.
So, what should you look for in a kitchen when searching for real estate in Victoria?
The Layout
If you're someone who lets the dishes pile up for a day or two and doesn't mind some kitchen clutter, you may not want an open concept kitchen for you and everyone to see while in the living room.
But if you're good at keeping things tidy and love to socialize with your family while cooking, an open concept may be what you need.
Design
When you're busy and don't have a lot of time to prepare lunches or cook meals, you need everything streamlined in your kitchen. Having the refrigerator 15 feet away from your stove may put a few more steps on your Fitbit — but it certainly won't save you any time or energy.
Do you have many appliances out on the counter yet have little counter space? That may get irritating quickly when continually moving everything around to get more prep space or use a different appliance. Think hard about what you use your kitchen for and what you want to have in it. Then, look for a design that matches or comes close to your needs.
Countertops & Cabinetry
Although you could change up your counters and cabinets, that can be a lot of time and money to put out right after you move. Kitchen renovations will increase your home's value, but they're a lot of work. So, make sure you can live with the look for a while.
But more importantly, you want to make sure you like the placement of the cabinets and countertops. Not having enough space to store things or to prepare food can be frustrating and cause clutter.
Appliances
First of all, find out what appliances are included in the sale. Most or all major appliances are typically included. However, it's worth making sure.
Now take a look at the appliances to make sure they're up to your standards. Do you prefer to have a gas range or electric cooktop? Or if they're older, this may mean you'll have to replace them soon. And if they're small, they may not hold or cook enough for your large family.
Although the grand kitchen in the house you view may look lovely, it may not fit your needs. In other words — it's not the right home for you. At the Garman Group, we know which essential questions to ask to help you find a home that will meet all your needs. Please contact us to see what's available in Victoria real estate.